Coach Mike (MadDog) McLarney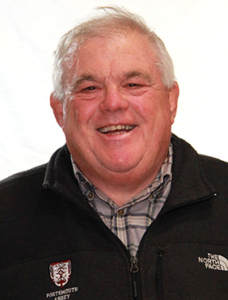 The Ravens compete in many contests and different venues. The settings in which these take place are often hostile because we are competing in an opponent's gym; it is the nature of the sport. However, these settings produce some of the most idyllic and competitive situations that exemplify the true nature of what the sport brings out, in the individual who wishes to test his or her mettle inside the rings of the mat.
Coach Mike joined the Portsmouth Abbey Wrestling coaching staff in 2012 and took the reins as Head Coach in 2014. Coach McLarney was a New England Champion wrestler in both high school and college and has been coaching at the high school and collegiate levels since 1977. He is a bronze-level coach with USA Wrestling and, in addition to coaching, has been very active as a wrestling official since 1979, also at both high school and collegiate levels. Coach McLarney brings a wealth of knowledge to the Portsmouth Abbey wrestling program and places importance on striving for the growth and success of his wrestlers and teams. In addition, he has coached soccer and baseball and continues on as an umpire in baseball in the past. Coach McLarney lives in Newport with his wife Cheryl and takes great pride in his three children, spouses, and grandchildren.

The Chelmsford High School Alumni Association held its annual Hall of Fame induction ceremony on Saturday, Oct. 15, 2022 at the UMass Lowell Inn & Conference Center, inducted 1973 Wrestler Mike McLarney a three-sport athlete into the Chelmsford High School Hall of Fame. All through high school, Mike played football and baseball, but wrestling was his sport; as a senior, he placed second in the state of Massachusetts and finished his Chelmsford High wrestling career as the 140 lb. New England Champion with an overall high school record of 65-14.
In 2013 The Massachusetts Maritime Academy Athletic Hall of Fame welcomed wrestling star Mike McLarney '77, who enjoyed a distinguished career under fellow Hall of Fame mentor Peter Hexter. A two-year team captain and a two-time NCAA medalist as a freshman and sophomore in 1973 and 1974, McLarney, who resides in Newport, R.I., sported a 95-40 career dual-match record and was the recipient of the Hopkins Award as the program's most outstanding wrestler. A longtime NCAA certified official, McLarney has served as an assistant coach at WPI and the University of Massachusetts Lowell and served for five seasons as the head coach at Bridgewater State from 1989 through 1994.
WEIGHT BRACKETS
The NEW 2023 NFHS high school wrestling weight classes are (pounds):
106, 113, 120, 126, 132, 138, 144,
150, 157, 165, 175, 190, 215 and 285.
The high school wrestling weight classes are (pounds):
106, 113, 120, 126, 132, 138, 145,
152, 160, 170, 182, 195, 220 and 285.
GIRLS National Preps 12 Weight classes
100, 107, 114, 120, 132, 138, 145, 152, 165, 185, 235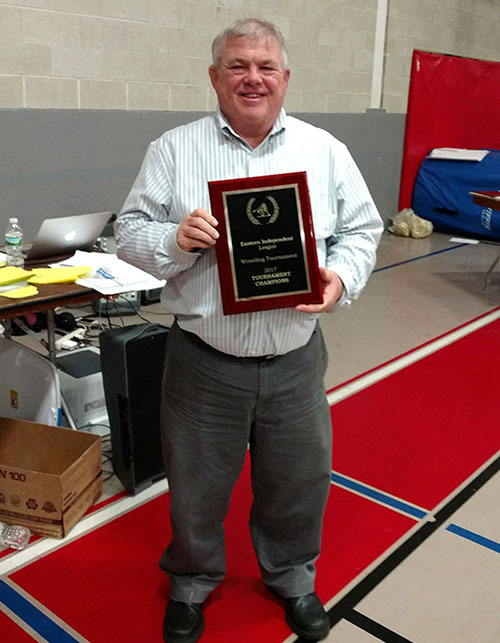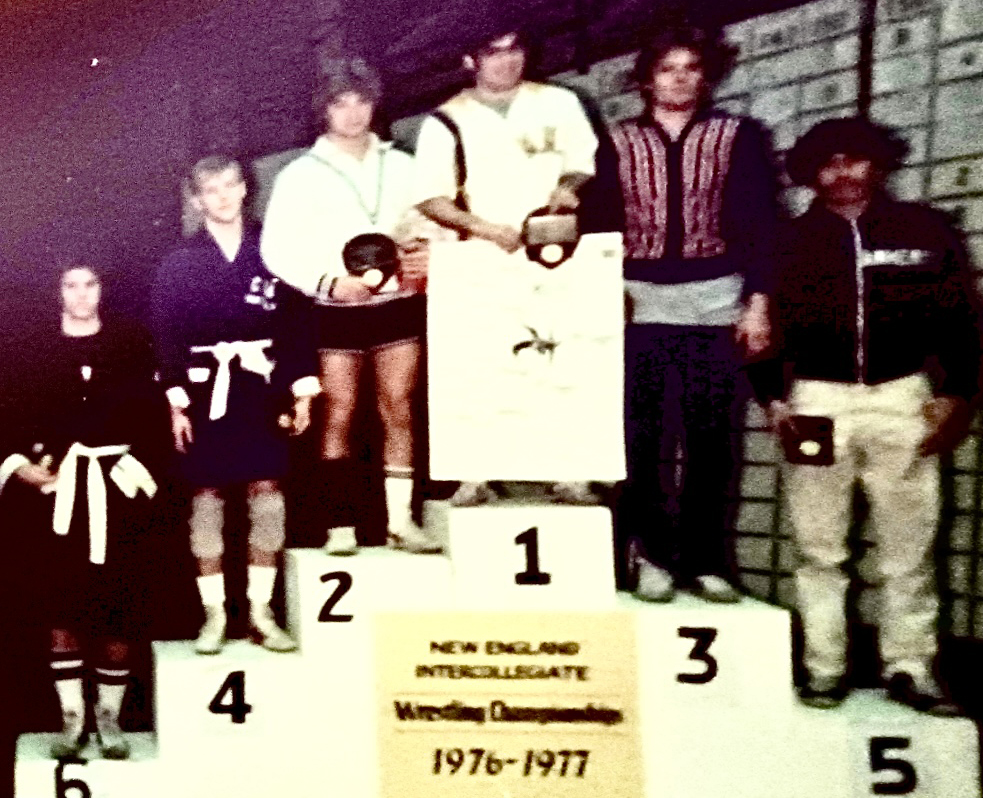 Coach Mike's Select Links below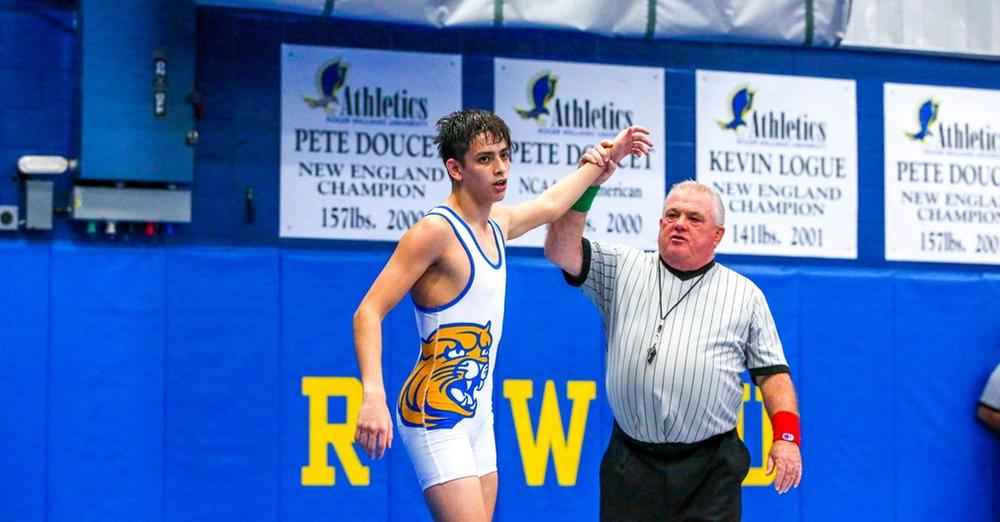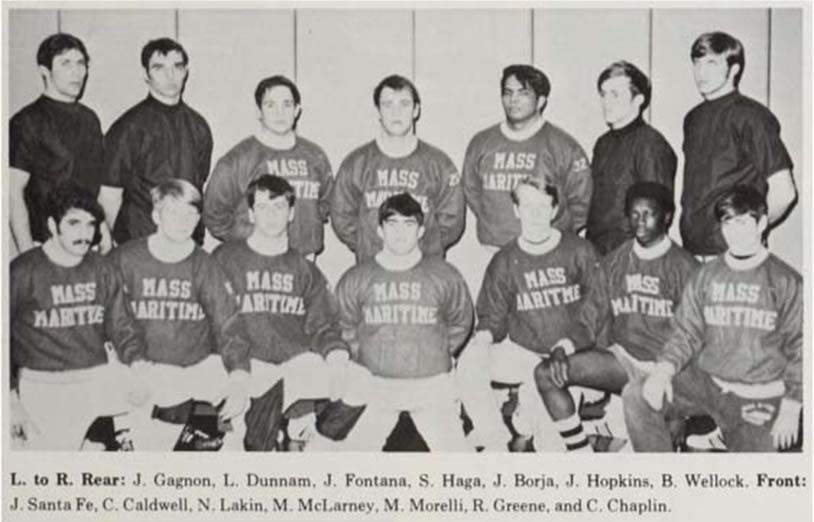 "Four years of wrestling practice and matches prepared me for my next step at the Air Force Academy. I can not thank Coach Mike and all my team mates for pushing me and elevating my wrestling and self."
Many people have helped shape my life, but none like Coach Mike, he has prepared me for wrestling at Elmira College beyond my dreams. I leave the Abbey with 13 years of wrestling, and over the last 4 years a record of 136 Wins with 100 by Pin.
"Wrestling came into my life while I was just a freshman at the Abbey. I loved it: the adrenaline, tough work, and most of all, the camaraderie. Being a part of Abbey wrestling and serving as a captain of the team was an honor, and my Abbey career would not have been the same without it."
I compete in any sport I play, wrestling was my second sport I was top 17 in the nation, it taught me to dig deep and be the best I can, I love lacrosse and will continue to bring it all to the field!
Abbey Wrestling gave me so much…It taught me everything about self-control and discipline, patience and sportsmanship.  While it is technically an individual sport, I was never on the mat alone.
A four-year star that played a major role in Portsmouth Abbey winning its second consecutive EIL championship. Henery was ranked in the top 16 in the prep nationals with 3 consecutive All-Conference selections.
With the right blend of energy and determination, you can take your wrestling skills to places you never though possible.
I now play lacrosse at Salve Regina University, as a Middle, I attack the field with the Wrestling Mind set that Coach Mike taught me.
The experience that I had at the Abbey were amazing. I came with minimum skills, but felt nothing like it. Thank you for the fun practices guys!"
I wrestled over my weight and made the best of every match and ended up qualifying for Nationals.