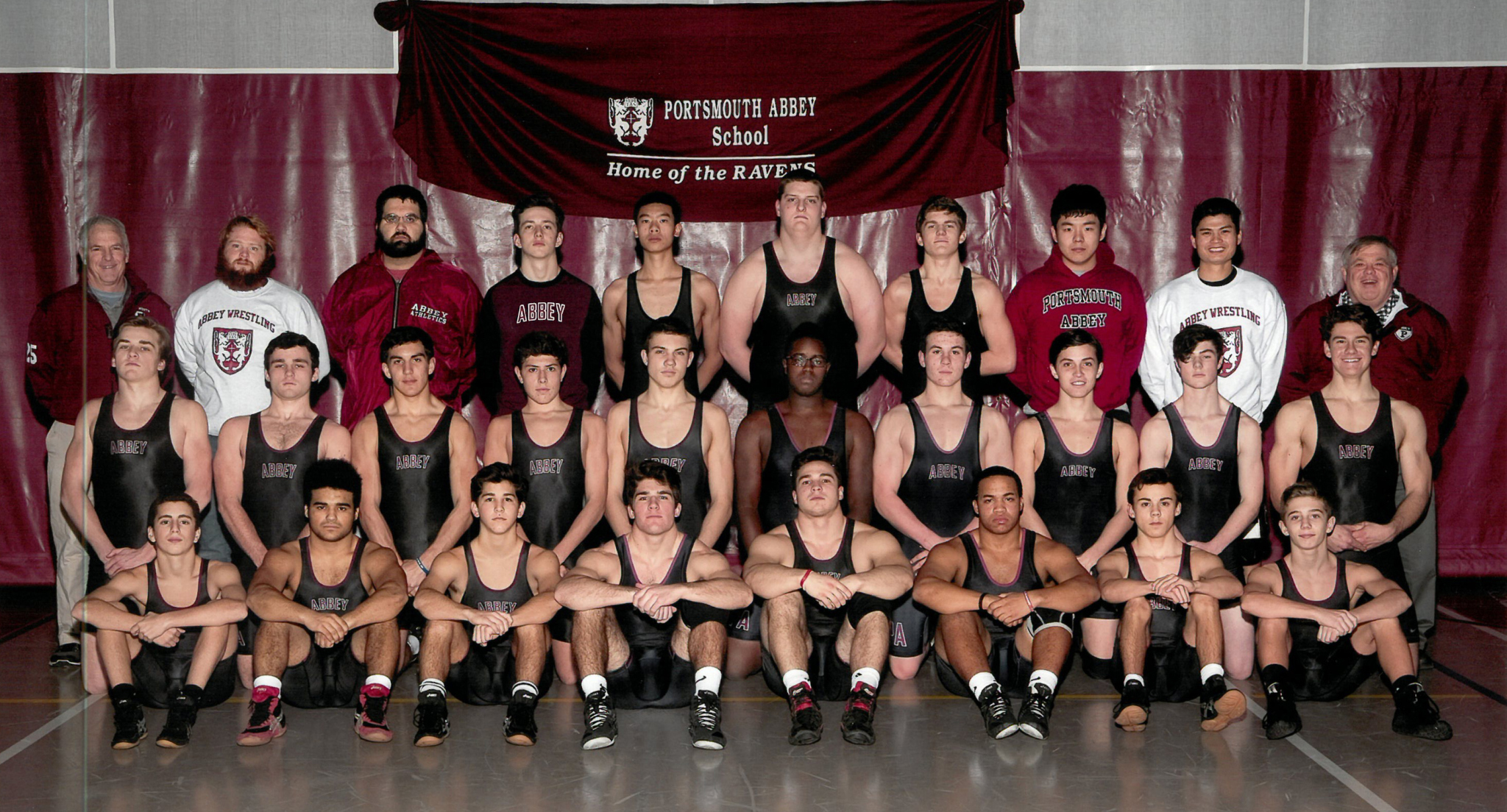 2016-2017 Portsmouth Abbey Wrestling Team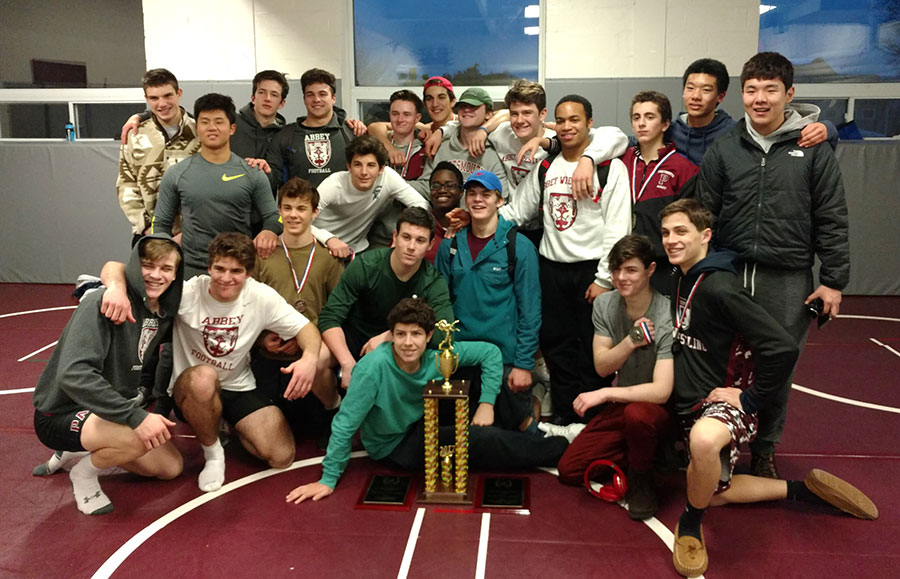 Congratulations to the Portsmouth Abbey Varsity Wrestling team for clinching the league title in the EIL Tournament on Saturday, February 11, 2017. "Coming off a 22-0 dual meet season and some great tournament performances at the Battle of the Bay, and the Northern New England Invitational, the Wrestling Ravens were poised to accomplish the feat that they set out on five years ago, when the program started: capture an EIL Tournament title," said Head Wrestling Coach Mike McLarney.
This year's team rocketed to the top dominating the tournament, putting 11 out of 14 wrestlers in the finals and coming away with five champions in first and six seconds. The team additionally qualified 11 of 14 wrestlers for the New England Tournament and has a stable of backups, five of whom also qualified (but cannot compete, because only single entries per weight class are allowed).